There is huge competition in the market for the top jobs.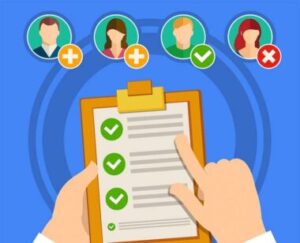 You get one shot to get your CV noticed.
The right CV will land you an interview but there are a few key points you need to follow to make this happen.
Make it count!!!
1. Use a Cover Letter
A cover letter is a great way to highlight your suitability for the role.
It lets you match your skill set to the role in a casual way.
It shows your interested and gives you an opportunity to make a first impression.
A quick tip here is to name the company you are applying to.
This shows you have made the effort to customise your application and shows you are keen.
You can download our free cover letter templates here.
2. Match CV to job description
A job description is a list of requirements created by the employer. This is what they would like ideal candidates to have as part of their skillset.
A great tip for using this information is to match your skills and abilities to each primary need.
It can get you noticed above everybody else as you are ticking the boxes as the employer reads your CV.
3. Use Keywords
When you submit your CV it will go into a Database.
If you think about how Google works then a database is similar.
A Recruiter or Hiring Manager runs a search against the database for a set of keywords.
If you have these keywords in your CV then it will show up.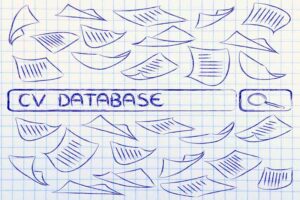 Read through the job description and search for other similar ones online.
Pick out the most popular keywords and use them in your CV where possible.
4. Cover Letter Presentation
You get one chance to make a first impression.
Having a well-presented CV, free from grammatical errors and typos is a must.
Your new employer is looking for somebody with attention to detail.
One sure way to ruin this is to have errors in your CV.
Proofread your CV many times and make sure there are no errors.
Ask a trusted friend to read it also. A second set of eyes may point out issues that you missed.
5. Highlight Strengths, and Competencies
Employers will always look for the strongest candidate.
Highlighting your core strengths and competencies makes the decision much easier. Align these to the job description.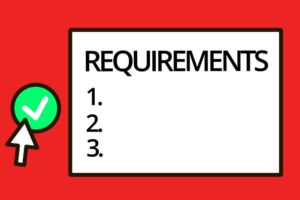 Provide detail on some of the tasks you completed and the benefits to the company.
If you have a project you are especially proud of, and it is relevant then provide details and outcomes.
This alone can help put you at the top of the list.
Make sure it's relevant to the position you are applying for.
6. Show your Personality
A lot of CVs are copies of copies or modified versions of old CVs.
Try to get your personality across by listing out some of your hobbies.
If you were Captain of a team then mention that.
It shows your leadership capabilities outside of the work environment.
If you play team sports, mention that. This shows your teamwork skills.
7. Technical Skills
If you have good technical skills then mention those.
While it may not be directly related to the role it does give insight into how you operate.